Online Shopping Hours
Shopping starts:

Fridays 12:01 am - Wednesday Midnight

Deliveries are made on Fridays
What's new on the menu at the Floyd Food Hub
Fresh Farm Raised Fish!
We're excited to welcome Graham Bass Fish Farm to the Floyd Food Hub! John Graham specializes in raising his fish in healthy, antibiotic, and steroid free environments with the use of large recirculating tank systems and low density stocking with no added growth hormones and carefully chosen specific diets to ensure quality, to preserve taste, texture, and color.

He will be offering Rainbow and Golden Trout, Catfish, Striped Bass, and Tilapia.
Give us a try for a month - it's on the house!
New customers can give us a try for free! Please use our promotional code "FarmFresh" for your free 1 month membership!
Sell your goods with us
Floyd Food Hub can help you feed people!

Interested in selling your goods on Floyd Food Hub? We'd love to hear from you!

At Floyd Food Hub we're on a mission to help grow and sustain local food systems. Since our founding in 2012, we've been working directly with the best local farmers & foodmakers to feed our community.
Welcome to the Floyd Food Hub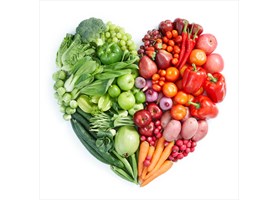 Floyd Food Hub is an online farmers market in Southwest Virginia. We are a community of farmers, artisans, ranchers, members, and volunteers working together to help build a sustainable local economy and provide our members with the very best local food available in the New River Valley area.


We make shopping local easy

Ordering begins every Friday morning and stays open till midnight Wednesday. Our producers download their orders on Thursday, and we deliver to our members on Friday.
Our members order only what they want when they want with NO WEEKLY COMMITMENT and NO MINIMUM ORDER requirements.

Our members can order from our many producers and shop from our amazing selection of local products. Fill your cart, pay online, and pick up your order. We make shopping local easy.
How the Floyd Food Hub Works
Using our Buying Pages, you shop online with us anytime between Friday at 12:01 AM to Wednesday at midnight. You pay for your order online and then pick it up on the following Friday afternoon between 4:00 PM and 6:00 PM at any of our convenient pick up locations. Orders are delivered to the pick up locations straight from the farm or small business on Fridays.